High Quality & High Value PCBS. High Quality PCBS, quick turn PCBS, competitive pricing, PCB expertise
From small urgent orders to large production volumes, Victory is experienced in using the most appropriate freight solutions for your products. Our contracts with DHL,FedEx, UPS, and other carriers allow us to pass on economical rates and provide a variety of delivery methods, from express air , sea shipments to train.For mass production orders,we offer CIF ,FOB HK or other terms if you need.We can also use your designated freight carrier if you prefer to maintain control during the shipping process.At Victory Electronic we are experts in shipping PCB's across the Globe. Every shipment contains all the documentation needed to quickly clear Customs and be delivered to your required destination.
we currently accept payment released using the following methods. Please choose the payment method best fit for your needs:
Order process only begins once full payment have been received unless you have an open account. One thing worth mentioning is that our lead time is counted from the second day when full payment is arrived and your PCB design file is confirmed good for manufacturing.Payments released through PayPal will be confirmed instantly. It might take a while for payment confirmation if you use the Wire Transfer option. If you send us proof of your payment, we probably can arrange PCB production first. But it's for sure that we will dispatch your circuit boards after the receipt of payment has been confirmed.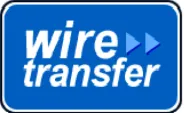 Note: Western Union Option is not accepted at this moment.