China wholesale pcb manufacturing factory supplier
Shenzhen Victory Electronic Technology Co., Ltd manufactures and supplies 1-32layer rigid PCB, 1-6layer flex PCB and PCB Assembly to suit your requirements with a wide range of features. With the concept of "because dedicated, so professional", we has been committed to the development of Printed Circuit Board technology for more than 18+ years. We have exported to many countries all over the world, like Europe, Asia, North America, Oceania, South America, etc, etc. We deliver on our promises with day-to-day activities that represent value for money, quality, continuity, innovation and maximum reach, offering services that seamlessly combine our expertise and experience in the Printed Circuit Board. The company today has a skilled service staff, great service quality, and professional and secure technical service strength as a result of years of work and development. This enables it to provide users in various groups with ever-higher quality services. We hope to do honest business with customers all over the world and welcome agents or distributors to join us for a long partnership.
People May Ask
PLCs (programmable logic controllers) are used in conjunction with CNC systems while manufacturing. The PLC implements auxiliary functionality (lightly logical operations, such as turning on the lubrication at a specific moment) and controls the peripheral device, whereas the CNC is in charge of creating the tool path.
The production process for printed circuit boardsGlass fiber woven into resin is combined with epoxy resin to make the substrate, which is then rolled to the required thickness. After being partially baked in an oven, the substrate is cut into panels. These panels are stacked with copper foil adhesive in alternating layers.
In order to provide the necessary insulation, prepreg is a dielectric substance layered between two cores or between a core and copper foil in a printed circuit board. It can also be referred to as a binding substance. Either two cores or one core and copper foil are joined together. This is crucial to the creation and design of PCBs.
PCB Lamination in Multiple Layers

The inner layer core, sheets of [prepreg] (woven glass cloth with epoxy resin), and sheets of Cu foil are among the materials utilized in the lamination process. Each sheet of material and core has tooling holes that are used to align them when they are stacked.
The distinction between a PCB board and an integrated circuitThe term "printed circuit" refers to the circuit board that we actually see, on which previous chips have been printed. Integrated circuit carriers are attached to the PCB over time. Every electrical gadget contains a printed circuit board.
What distinguishes manufacturing from an enterprise? In manufacturing, raw materials are used to create a part or component. A business may produce pring using toughened teel. A process of taking pieces, frequently produced through manufacturing, and arranging them in a specific fashion is called an embly.
What is a PCB assembly method that isn't clean? There is no Clean Flux used in its processing. The term "No-Clean Flux" refers to the fact that there is no need to clean or remove the flux residue that is left on the PCB board following soldering. In the majority of PCB assembly scenarios, it is therefore simply very minimal residue flux and does not require cleaning.Aug. 12, 2021
A printed circuit board is a tiny board made of fiberglass, laminate, or composite epoxy. To connect different printed circuit board (PCB) components, such as integrated circuits, resistors, and transistors, a conductive channel is etched onto the board's surface. PCB is necessary for computers, including desktop and laptop models.
PCBs may be found in goods and materials made before the PCB prohibition in 1979, despite the fact that they are no longer commercially produced in the United States. Transformers and capacitors are a few examples of products that could incorporate PCBs. Voltage regulators, switches, re-closers, bushings, and electromagnets are examples of electrical equipment.
Gold can transport modest amounts of current, which is necessary for today's modern gadgets, and conducts electricity very well, which is an obvious requirement for PCB applications. Gold can be alloyed with other metals, such as cobalt or nickel. It is a trustworthy connection medium because it doesn't tarnish or corrode.Oct. 7, 2016
Pcb manufacturing Products
Aoje-Link FR-4 Glass Fiber Double Sided Copper Clad PCB Laminate Circuit Board, 100 x 70 x 1.5 mm, 5 pieces
seamless functioning. For pools up to 33 feet, this lightweight, easy-to-use robotic in-ground pool cleaning comes with a 2-year limited quality guarantee. Convenient cleaning done. Choose one of the three options to have the Cayman clean your pool automatically every week: every day, every other day, or every third day. With the help of sophisticated algorithms, CleverClean Technology inspects your swimming pool and effectively cleans the walls and floor without allowing obstructions to get in the way. The dirt has no chance. Singular, vigorous brushing eliminates the most stubborn, adhered-to-surface impurities. In just two hours, your swimming pool will be spotless thanks to the wide, top-loading filter basket's ability to capture and hold huge leaves and other debris. No booster pump or hoses are needed. Cayman has eight times the energy of
Kindle Edition of the second edition of Manufacturing Engineering and Materials Processing Book 66: Assembly Automation and Product Design
Planned twelve-five major national publishing initiatives The PCB assembly workshop process planning and schedule optimization of dynamic integration is covered in the 21st Century Advanced Manufacturing Technology Series (Chinese Edition). June 1, 2013 – Paperback
Digital Display High Precision Mast Type Lapidary Equipment, Gem Faceting Machine Gemstone Flat Grinder (Set of Gem Faceting Machines) with Adjustable Angle for Polishing Stones
Mini CNC Engraver Machine for Cutting Wood Plastic Acrylic PVC PCB RATTMMOTOR 3018 PRO CNC Upgrade 3 Axis Wood Router Machine with 5.5W Module Kit, GRBL Offline Controller+Limit Switch+Emergency Stop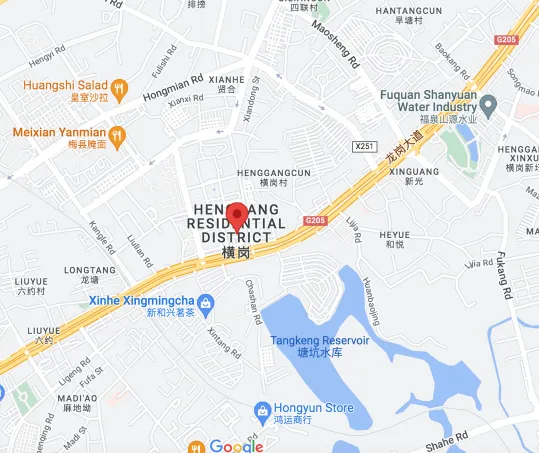 RAM by NEMIX RAM 16GB (1x16GB) DDR4-2400MHz PC4-19200 ECC RDIMM 2Rx4 1.2V Registered Server Memory
Plug-in VST Under Cabinet Lighting Kit, 4 Pieces (16.5"/420mm) Warm White 3000K Wired Dimmable Ultra-Thin LED Lights, Super Bright for Kitchen Counter Closet Shelf Lights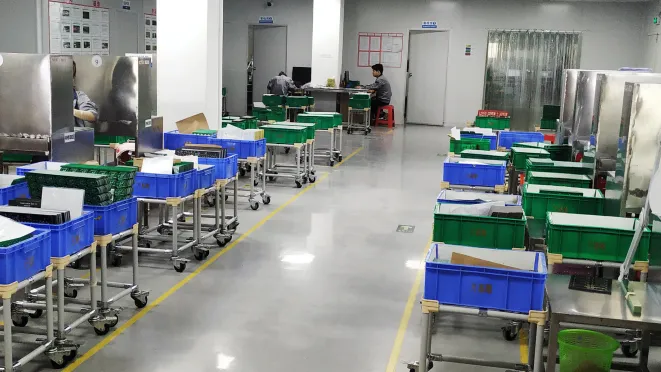 Cat5/5e/6 8P8C Connector Ethernet LAN Cable Connector ANMBEST Panel Mounting RJ45 IP65 Waterproof PCB Signal Panel (2PCS RJ45 Connector+2PCS Round)
Male header pins straight single row gold plated pitch 2.54 mm 0.1 inch breakaway for PCB connector machine breadboard electronic circuit board, Chanzon Pin Header Strip for Arduino GPIO 40 pin x 10pcs
Top Reviews
I'm new to the hobby of collecting mechanical keyboards, and I like the few full-size, hot-swappable options available. A new GMMK full size was one of my purchases. The stabilizers are acceptable; they may rattle a little, but not enough to bother me when using them every day. I had the chance to expand my collection by purchasing a used GMMK full-size prebuilt. Standard Gateron Brown switches were present. Using it resulted in a considerable cost savings. But that was my first time using a keyboard. Since I generally treat technology gently and don't abuse or utilize it forcibly, I wasn't aware of the potential issues that could come from daily use. The spacebar and stabilizer keys on the secondhand GMMK were noticeably vibrating.
The action is excellent, there is no rattle, and there is very little sound when I use them with a GMMK1 TKL and glorious oil in the joints, slightly hand-clipped (essentially, I cut one of the plastic "whiskers" with a nail trimmer). Bars with gold plating are sultry;) Made of high-quality plastic, they feel durable and are simple to install and maintain. It's a niche product that is quite pricey, but it functions effectively. arrives in a small cardboard box bearing the brand name "DUROCK" in large lettering. Looks genuine. The stock GMMK1 stabs were good, by the way, so check the ones on your board first, lubricate them, and clip them if necessary. Don't just buy replacement stabs and a new keyboard at the same time, as some Redditors have suggested. Even so, I have no regrets about altering mine—it was a great endeavor! And who knows, I might do it again on a new board!
The Eagle Platinen-Entwurfs-Software is widely used due to its large functionality and free first release; nonetheless, it can be difficult to use. Bestseller author Simon Monk has succeeded in writing a clear introduction that is also appropriate for beginners. To put it mildly, the Eagle software's user interface is self-explanatory. Although the software for the uncontrolled Windows and Mac surfaces is available, the menus, icons, and workflows still require some getting used to. Unfortunately, neither the program guide nor the manufacturer's provided tutorial provide much more assistance. This Book Helps Here: The author understands Eagle's concept and the suggested workflow well and is able to explain it. Monk explains, for example, that Eagle, in contrast to conventional GUI programs, DOES NOT allow users to select objects first to be manipulated (e.g., drag a document symbol into the drawer); instead, users must select the desired activity as an icon (e.g., move), and then select the appropriate option.